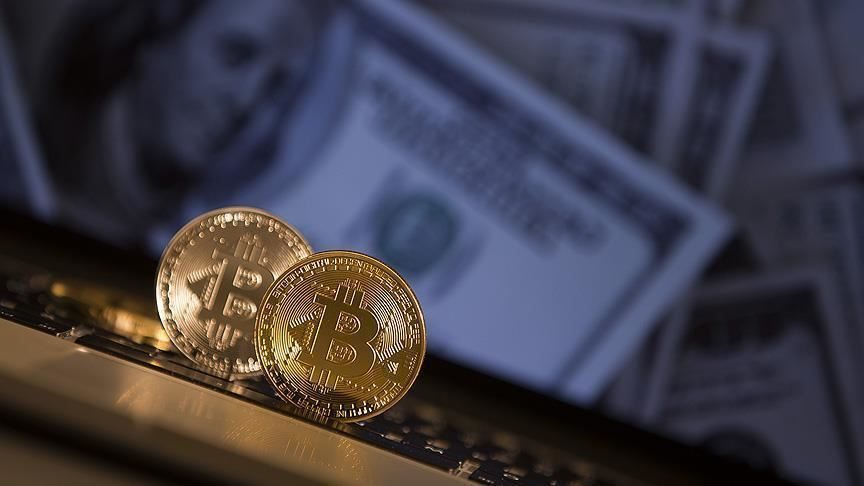 After days buried around $ 11.300 - $ 11.450, the price of bitcoin did not budge, although at times it exceeded $ 11.500 but was quickly returned.
Bitcoin's price movement over the past 7 days has hardly seen any positive movements. Most of the time it is in a downtrend.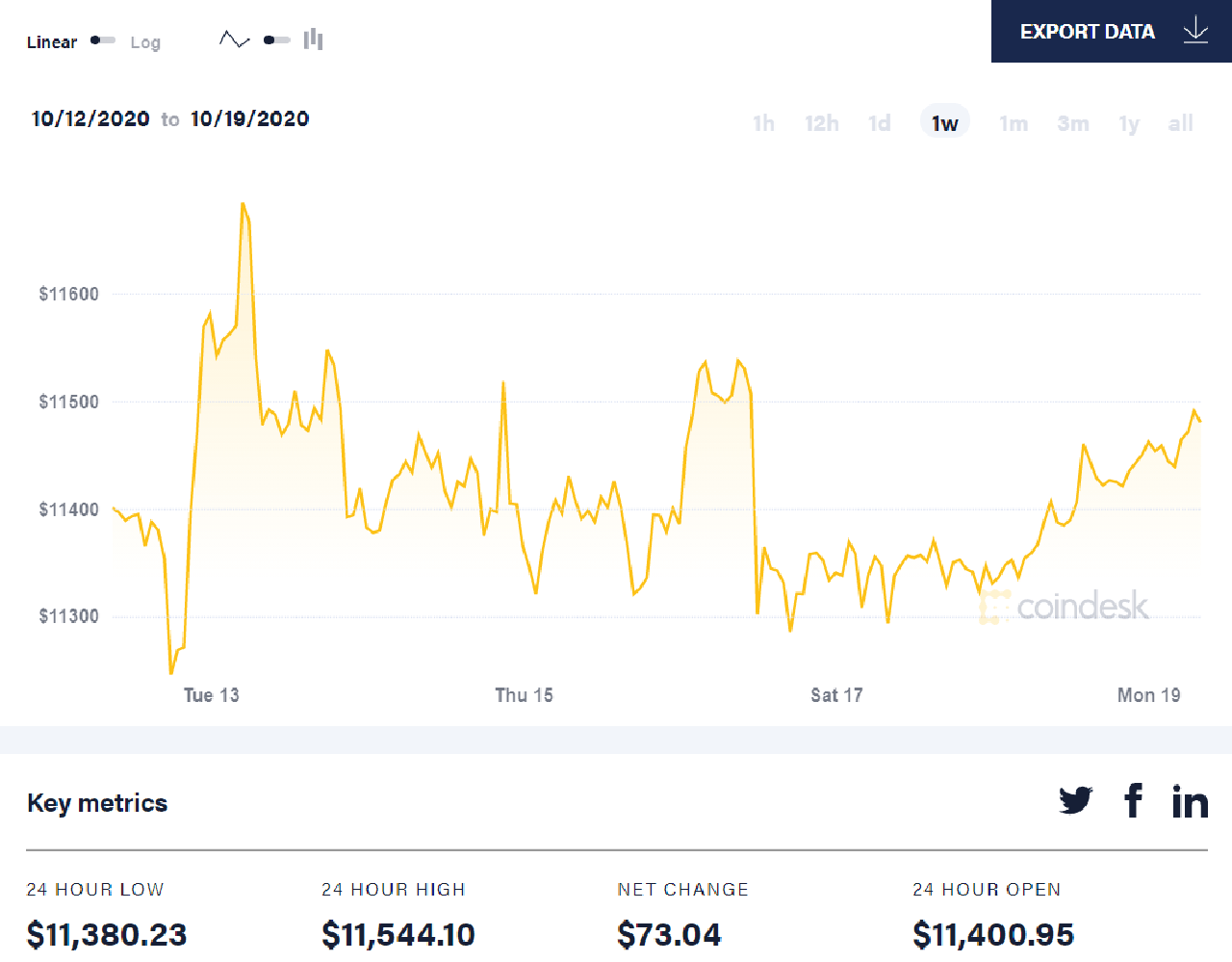 Over the past 24 hours bitcoin has fluctuated quite narrowly, with the highest recorded price at $ 11.544 and the lowest at $ 11.380.
Bitcoin exchange rate today (19/10) recorded at 8h50 at 11.473 USD, up slightly 0,77% compared with the past 24 hours.

Compared with the movements of the past 7 days in the top 10 without many positive corrections, most of the copper still mainly fluctuated.
Total crypto market cap today recorded at 8:55 am at $ 359,87 billion, up $ 3 billion from the past 24 hours.
24-hour trading volume of the market has not changed much, reaching 59,29 billion USD, 0,31 billion USD higher than on 18/10.
Nearly $ 900 million was moved to crypto companies in Q3 2020
In Q3 2020, $ 897 million in venture funds were allocated to 212 crypto and blockchain companies, according to aggregated data from The Block Research.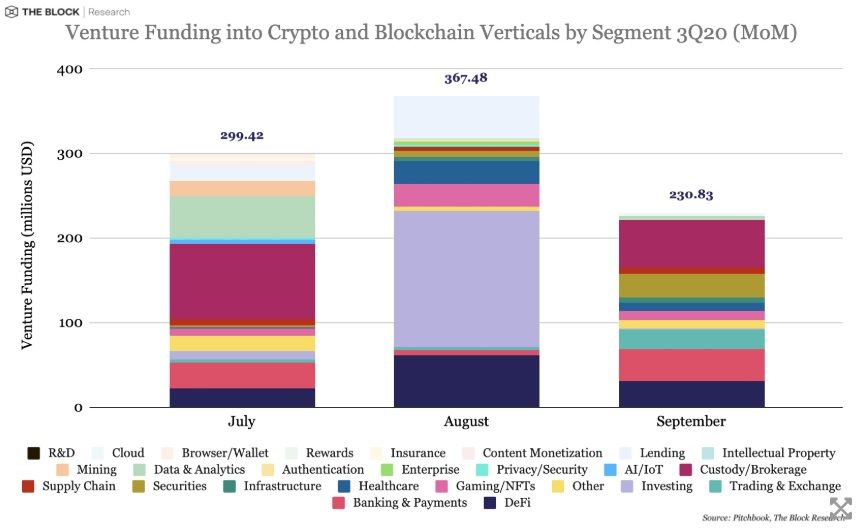 Early stage and seed deals are the most common. Such deals represent half of the quarter's total, with 59 transactions for early stage and 60 for seed deals.
The average transaction size for early stage startups is $ 7 million. These early stage transactions totaled about $ 272 million, or about 30% of the total investment in the quarter. Seed deals averaged $ 2,1 million and accounted for about 12% of investments in the quarter.
New data shows how dominant Tether has been on crypto exchanges
Bitcoin used to be the most popular trading pair at cryptocurrency exchanges. Today, the difference belongs Tether.
About 70% of trading volume at exchanges is currently denominated in Tether, while 15% is in bitcoin and the other 4% is by other stablecoins.
In the first quarter of 2017, bitcoin pairs accounted for almost 50% of the volume, while only 5% of spot volume was calculated in Tether and USD pairs accounted for about 40%.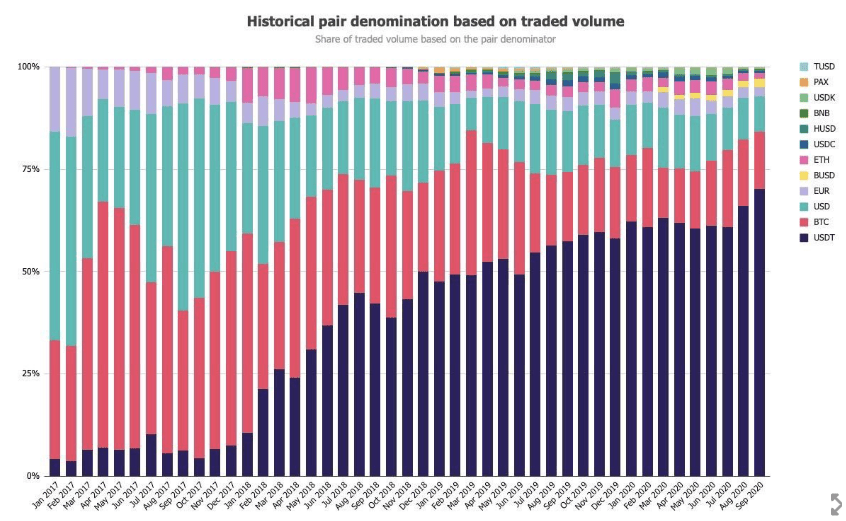 The explanation for this is because the dominance of derivative exchange BitMEX is decreasing. According to Larry Cermak, BitMEX only accepting BTC as collateral, and the exchange's growth in 2017 contributed greatly to bitcoin's dominance as the underlying trading pair.
But recently after sticking scandals series, BitMEX struggled, and since then competitors included OKEx, Huobi , and Binance is slowly taking market share from BitMEX and all these exchanges support Tether as collateral.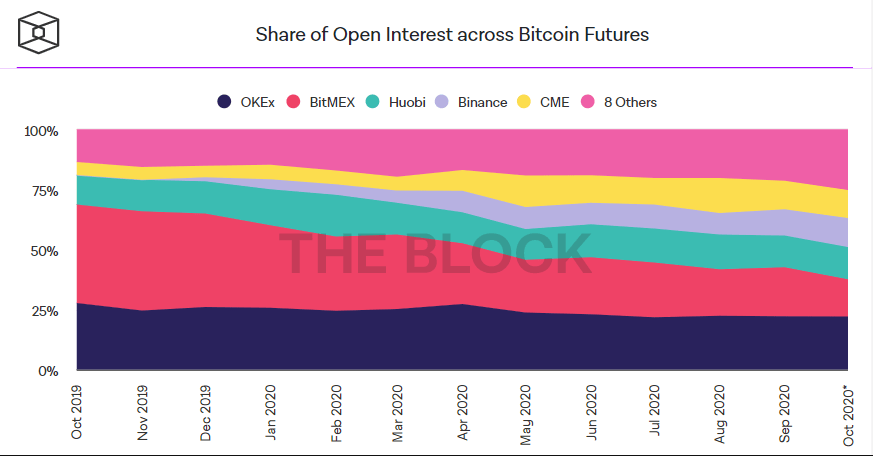 ---
Update the fastest cryptocurrency price 24/7 here:
https://blogtienao.com/ty-gia/
If you do not have a Binance account, register here: https://blogtienao.com/go/binance
See more: