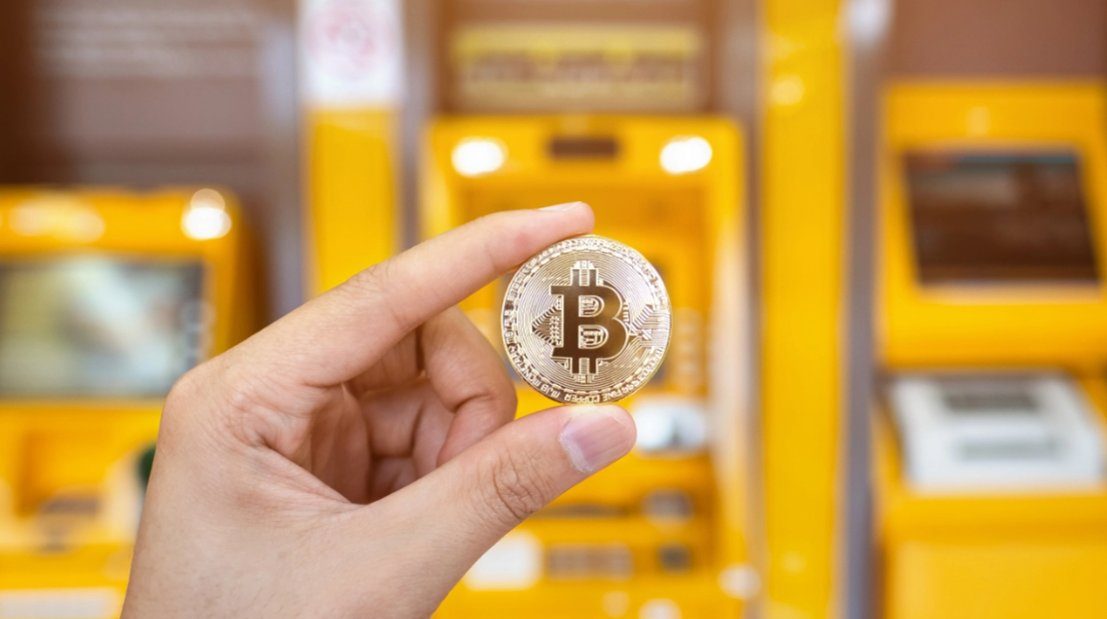 Over the past few days, bitcoin's price has shown recovery efforts, but bitcoin's rising efforts are nowhere, compared to a fall from $ 12.000 at the beginning of the month, the way to return is far from over.
Since the beginning of the month until now, bitcoin has fallen from a low of $ 12.000 to a low of $ 10.056, which has not surprised some analysts.
Dailyhodl crypto analyst Johnson thinks bitcoin's current slump is likely to last much longer than previous corrections. According to him, he predicts that uptrend will not take place in the remaining months: "The price will still mainly fluctuate below 12.000 USD from now until the end of the year. At the beginning of next year, the new growth trend really happens ".
In addition, Johnson also advises investors to allocate more to altcoins instead of focusing too much on bitcoin, as he thinks that some DeFi complementary altcoins like Ethereum will have a big hit in the near future.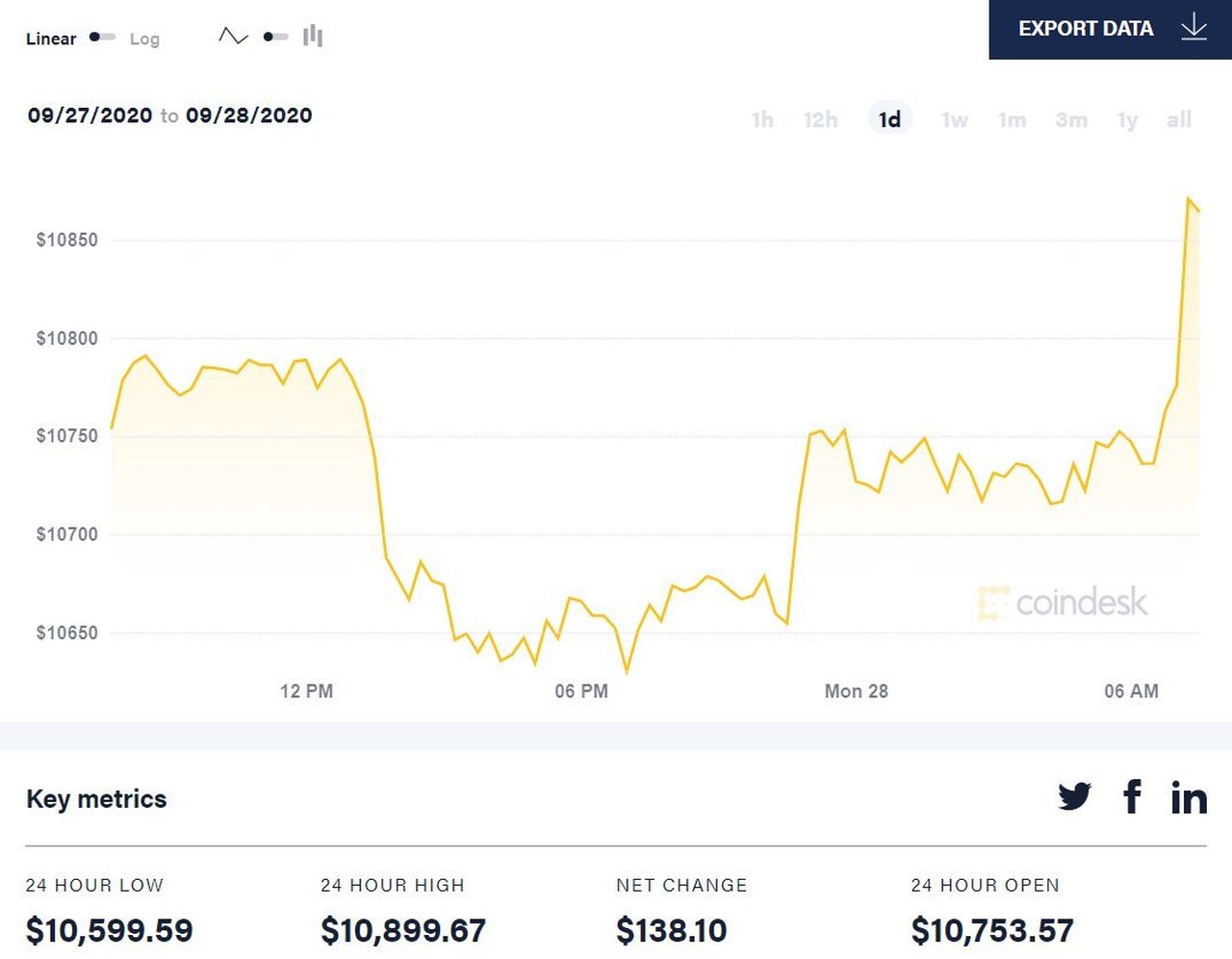 Bitcoin exchange rate Today (28/9) recorded at 8h00 at 10.924 USD, an increase of 1,40% compared to the last 24 hours.

The market recorded some copper with a positive recovery, but besides that, there were also many copper still sinking in the decline. In the top 100 there are 41/100 cryptocurrencies by market value with an increase over the past 24 hours.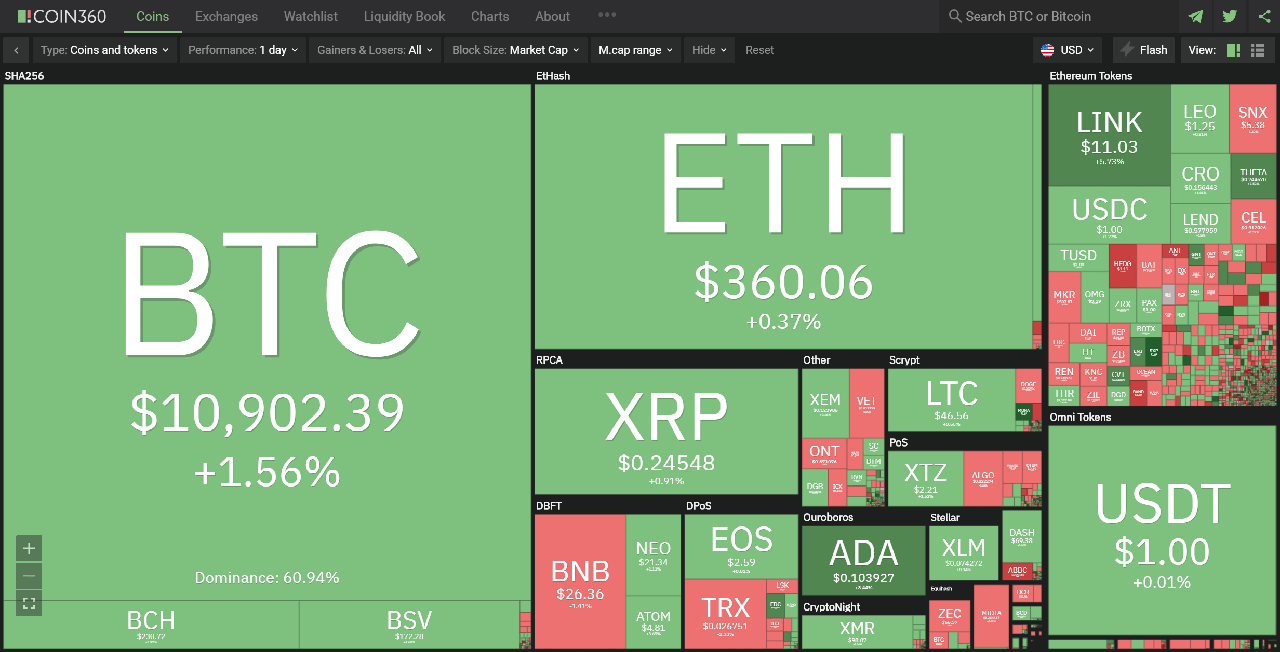 Many of the altcoins in the top 10 are slowly regaining momentum, but it seems more work is needed.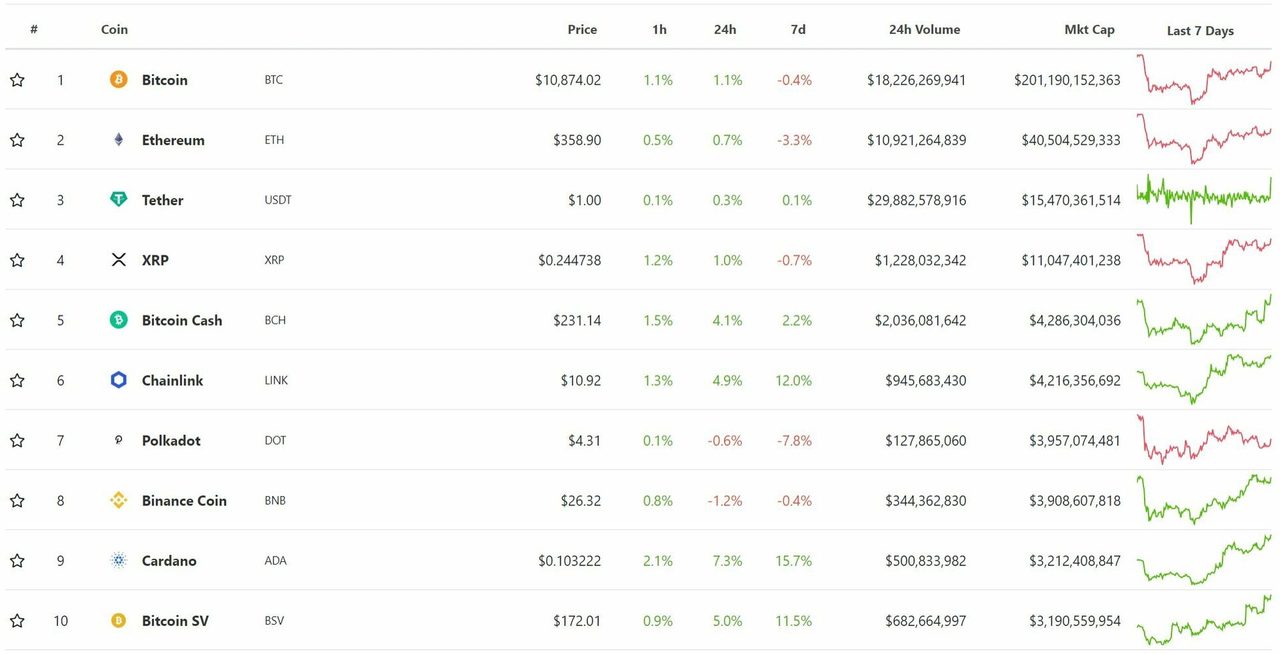 Total market capitalization today recorded at 8:00 p.m. at $ 345,72 billion, a slight increase of $ 2 billion from the past 24 hours.

The market's 24-hour trading volume did not change significantly, recorded at $ 82,34 billion, up slightly by $ 1,16 billion from the figure of $ 81,18 billion on September 27.
A total value of more than 10 billion USD is locked in DeFi
According to data from DeFi Pulse, there are currently more than $ 10 billion locked in decentralized financial protocols (DeFi) different.
The three DeFi protocols with the highest locked value are Uniswap ($ 1,98 billion), MakerDAO ($ 1,95 billion) and Aave ($ 1,5 billion).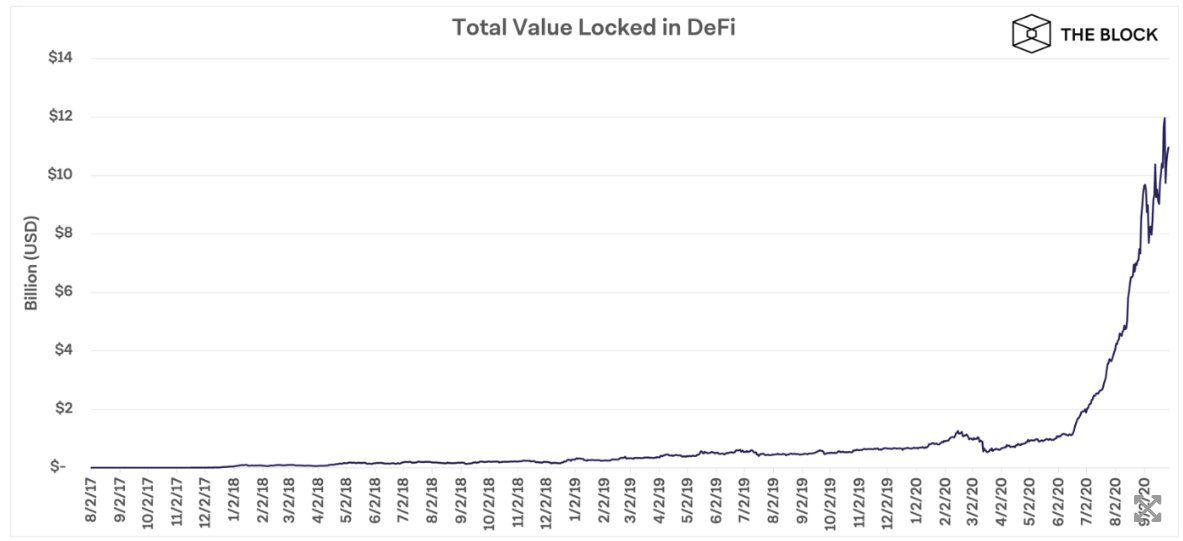 Although DeFi protocols took over two and a half years to reach a total value of over $ 1 billion locked up, it took less than a year for the industry to grow to $ 10 billion.
DeFi protocols continually provide attractive rewards for enticing liquidity providers to their platforms.
---
Update the fastest cryptocurrency price 24/7 here:
https://blogtienao.com/ty-gia/
If you do not have a Binance account, register here: https://blogtienao.com/go/binance
See more: