Recently, Blockchain wallet - One of the bitcoin storage wallet The most famous online currently plans to airdrop $ 125 million in value for copper Stellar Lumens (XLM) for 28 million users to use Blockchain wallet. Although this was announced a week ago, but still can receive this airdrop now.
How to receive Stellar Airdrop?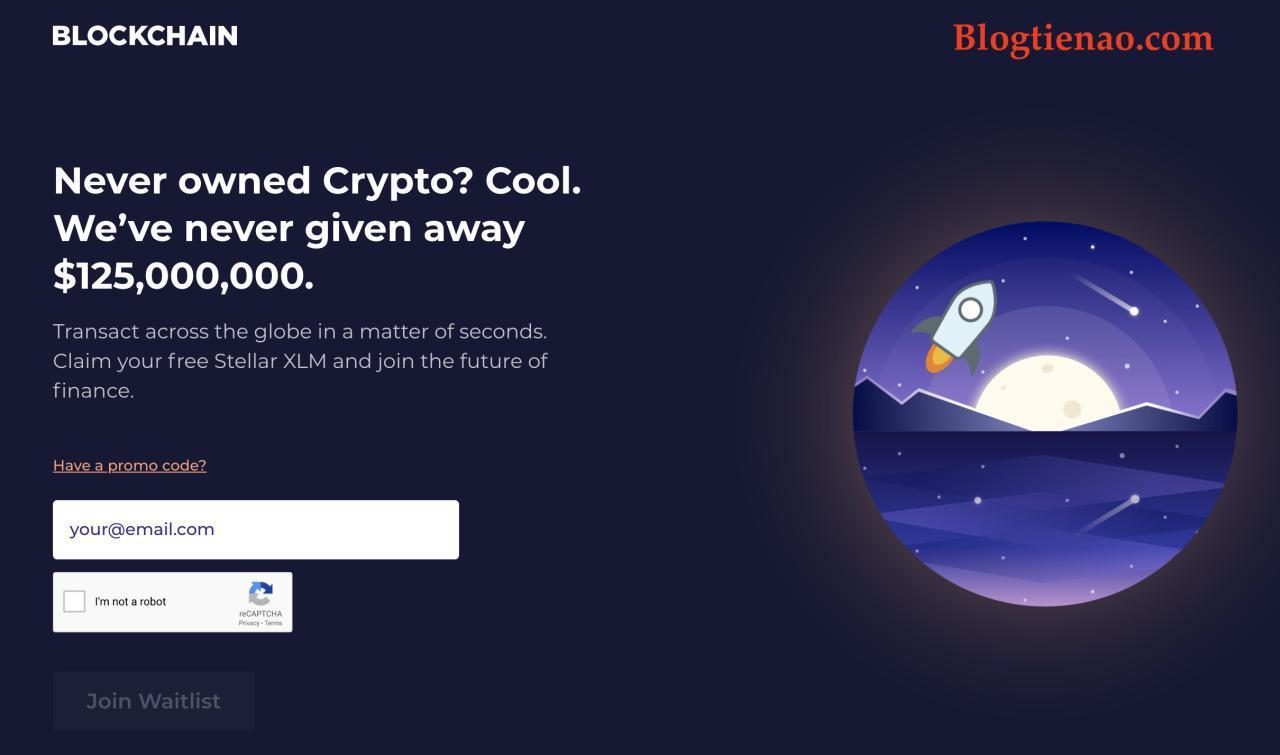 Stellar is an open source, decentralized protocol between cryptocurrencies and fiat currencies, allowing cross-border transactions between any currency pair. The Stellar Protocol is supported by a non-profit organization, the Stellar Development Fund.
To receive airdrop this time, the process is very simple. Just join the waiting list and follow the instructions you will receive via email to request your token. Then you only need to verify your identity to receive Airdrops
Step 1: Go here https://www.blockchain.com/getcrypto
Step 2: Look invisible above, just fill in your email, click I'm not a Robot, and then click the button Join Waitlist
Step 3: You will receive an email with instructions on how to receive $ 25 XLM tokens
You should have your ID and phone number ready for KYC. Particularly for the phone number, you should now use Viettel to easily receive SMS, but mobifone and vinaphone are unlucky, not knowing which SMS it is lost in which galaxy has not been returned yet.
Stellar (XLM) is a very valuable token, if you do not know what it is, please see the article: What is Stellar Lumens?
Currently Stellar is ranked 5th on the deity table, very valuable offline! Good luck!
Xem virtual currency rates – Stellar Rate