On that day, the image was luxurious, but T. confessed to many times eating instant noodles, had no money to pay for accommodation ... A pile of debt is being paid and the saddest is that Ho Chi Minh City Polytechnic engineer is now driving embrace technology.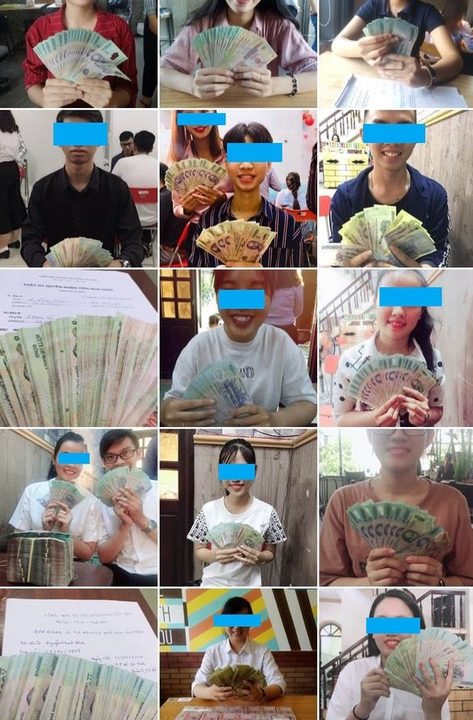 5 years of doing multi-level, in addition to artificial image of "luxurious" on social networks, Đ.T. (27 years old) is nothing but a pile of debt and a career that has been missed. Graduated from Ho Chi Minh City University of Technology, T. did not become an engineer because he got into a multi-level company.
Now T. quit his job, is temporarily running a motorbike taxi and is selling real estate to pay debts.
Crucified with the thought "I succeed because I stay"
TEL. used to be very multi-level stigma. "When I was a student, when a friend asked me to go to a coffee shop, which was actually a seminar of a multi-level company, I left before, did not buy and never saw you again," T. to tell
T. had never thought of joining a multi-level company in this way: While sitting at a coffee shop in front of the hospital gate where his mother was being treated, a woman turned to wish the owner a happy new year and all people around, including you.
After that is a conversation, asking, caring very normal. At that time, T. had just graduated, not yet a job and his mother was seriously ill. So when the woman introduced herself as the director of a company and offered to help T. get a job, he thought it was a chance.
T. was taken to a conference - a ceremony to honor outstanding employees with disabled people, whose family background story was also true of the difficulty he was experiencing: his mother was seriously ill , just graduated from a penniless. An atmosphere of sympathy took shape. Nobody has to say a word to convince T ..
What is heard next about the business model is the very good things: they create good products and sell to consumers at good prices because they save a lot of costs such as the cost of opening a store, renting staff, no need for large capital ...
The theory is that if you invest 10 million, you will sell the product 15%. If he recruited downline sales, he still got a commission from them. At that time, he made sales without spending more money.
The story of the successful people at the conference also focused on how they were also rejected and rejected, but in the end, they succeeded by a belief: someone who said otherwise would have someone said. Yes, 100 people you meet can have 99 speakers and only 1 speaker will succeed.
"So I'm not afraid of rejection. We are "crucified" with the thought "I am successful because I stay", do not have to be good, but just persevere, you will succeed with the support of the people on the line ", T. said.
T. said he understood the psychology of young people, why they seemed defiant. "I was trained to share good opportunities with others, fenced off with the possibility of being negatively impacted by my friends and family, so everyone advised that this company was different. In particular, people have not done, or have not done as successfully as the people here so they do not understand .. And recruiting downline is also giving opportunities. Keep persevering, succeed and I will have money to make up for my family, "T. said.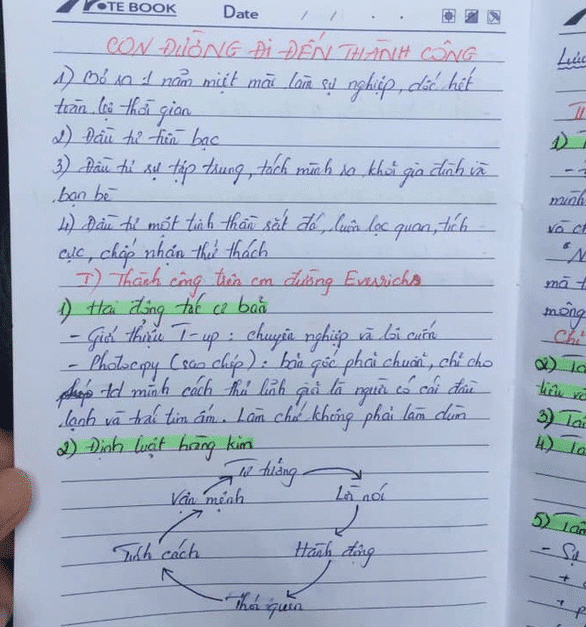 5 years just went cheating
That is the answer to the question "what have you done in the last 5 years?". In contrast to the original business model that was good, for many years T. was swirled into a machine that ended up revolving around trying to entice new people.
They "sprinkle" vague job vacancies everywhere to lure students, approach acquaintances and as successful people, they lead new people to become the next version.
"The main task is to show off. Showing off orders. Show off, change. Tell boss stories in a positive way. Show off the image of the team, go out. When I first started working, I built the image of learning, growing up, admiring my boss. Working for a long time, being a manager has grown up, teaching life, and morality ", T. half joking and half real.
The image of their social network is in the same frame: a dynamic, successful and energetic young businessman with expensive trips and scooters.
Managers at T. Company are forced to use expensive phones, buy luxury cars as a way to build a successful, flashy image. "Many people have no money but still have to borrow to buy," T. said.
They are also trained to "sell technology" online by building image of hotboy, hotgirl. If they are not good-looking, they forge an image of an unknown person in order to deceive others.
"In the role of hotgirl, hotboy, they will approach other people more easily, once they get acquainted, when acquainted, they will lead the purchase. Many people are willing to flirt, deceive the feelings of others after months of confession, "T. said.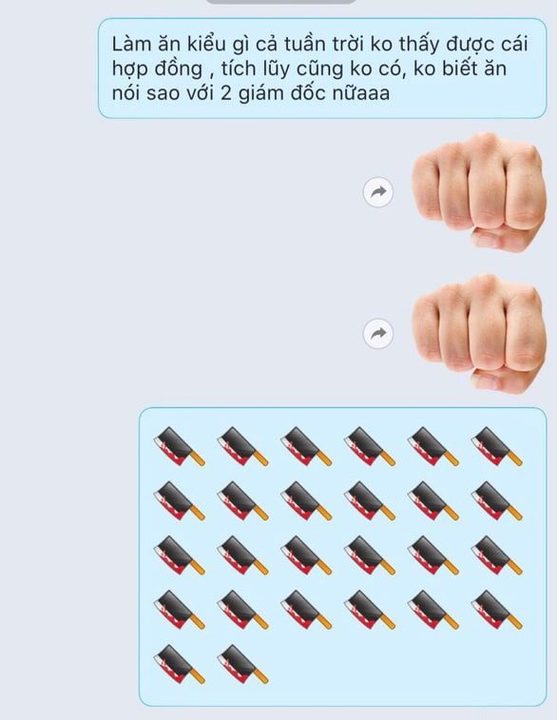 T. himself is always under pressure of "superiors" in finding new people. When there were new people, the whole line "shook hands" to entice, draw every way to entice them to buy high-value packages.
Building up a luxurious image, T. himself has many times been penniless, ate instant noodles and did not even have money to pay for his room.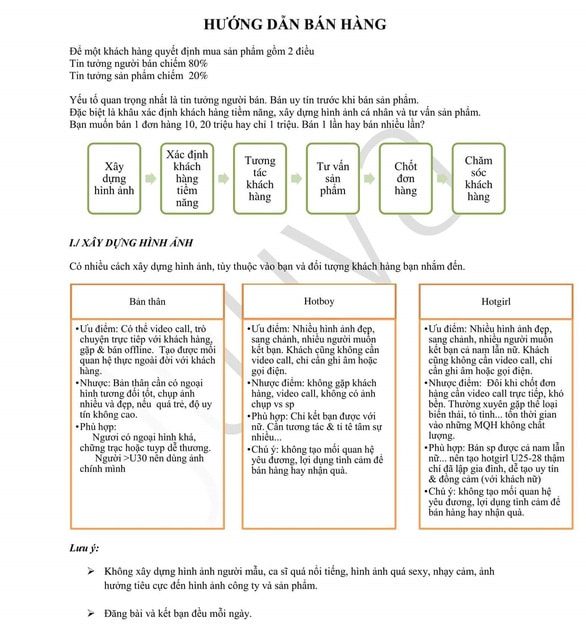 Explaining the debts despite being in a long time and there have been many orders, T. said the debt came from a lot of things, including the initial loan interest to buy the order, not yet paid off. under pressure to buy a higher product package, even money to buy a car, buy a phone to create images.
"They take many reasons to urge them to embrace. For example, "having to buy a high-value package to have a high commission, the people who look at it will be more persuasive, or have to set an example for the people below", T. said.
T. didn't say how much his debt was but by the time he quit his job, everything was beyond his ability: many months couldn't find new people and couldn't manage to borrow more.
The belief that "I succeeded because I stayed behind", the psychology must continue to remove the gauze created a "people first to trick after" swirl, turning T. both a victim of his superiors and a "culprit". "Deceiving, enticing other young people.
---
Source: https://tuoitre.vn/5-nam-da-cap-thu-that-toi-toan-lua-nguoi-khac-gio-chay-xe-om-tra-no-doi-20200618173948879.htm